Editor's note: For our last week at Style Lush, I've asked the writers to share both a favorite post by another writer, from over the last three years, and a favorite post of their own. You'll see these posts linked to at the top of their new post for the week. Enjoy a stroll down Lush memory lane!
by Lawyerish
Before we dig into the exciting discoveries I have made at my corner pharmacy recently, I want to say that I've had a great time writing for this site for the past 2.5 years, and I'll be sorry to see it go. As a last hurrah, I wanted to acknowledge my favorite post by another Lush writer (difficult though it is to narrow down from such a wide array of tips, recommendations, and advice): Elizabeth's Gift Guide for 2012. Girlfriend nails the gift guide every time, and this year was no exception. I'm going to be referring back to it all through 2013 and beyond. Of my own posts, I would say that Five Places to Find Quiet in New York City sums up so much of what I love about my city, and the pockets of peace within it. I hope you'll spend some time going back through the great posts all over this site in the coming weeks. I know I will.
* * * 
Sometimes cheaper is just better, am I right? A few months ago, I got tired of shelling out $15 every time I needed more razor blades, and I was also weary of the ever-increasing variety of shaving options. I also began to suspect that having four or five blades was really not giving me a better result than the crappy plastic single-blade disposables I used back before women's razors became such a hot niche market. I ended up tossing some under-$10 disposables into my shopping basket, and now I am never going back.
Despite its grandstanding name, the Schick Xtreme 3 Eco is all I wanted and more. I only use a little soap and this doesn't hack my legs to pieces or anything, and the moisture strip is helpful without being cloying or leaving me with goo all over the place. I feel mildly better about buying these because they're made from recycled materials, but in fact they also last a surprisingly long time. Venus, you are dead to me.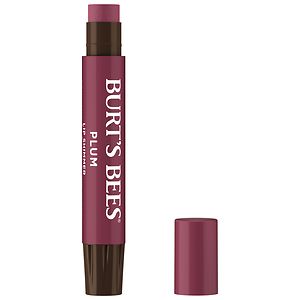 My next surprise success is that Burt's Bees Lip Shimmer has become the only lipstick or gloss I ever use. At $4.99 you truly cannot beat the price, and it comes in flattering, versatile shades (mine is Fig, but I am thinking of adding Raisin and Plum to my repertoire). It's also lip-balm-y enough to soothe chapped lips, and there's a subtle shine that makes it hold up even for nighttime outings. 
Thank you, drugstores, for letting my cheapskate nature prevail!
(Photo credits: drugstore.com)