by Lawyerish
My daughter is almost two-and-a-half and does not always love to sit still. However, when we've flown and gone to restaurants with her this summer, we've gotten lots of compliments on her behavior. This is almost exclusively because I travel with a pile of reusable sticker books for her, and they keep her busy and quietly engaged for long periods of time.
Here are some I would recommend:
I think Fancy Nancy is adorable, and my daughter loves her. The series has also taught her words like "delightful" and "scrumptious" that are very cute coming out of a preschooler's mouth.  This book has nice illustrations and enough text that you can read it like a (short) book together. The stickers peel off reasonably well, though you have to be fairly gentle with them. We are getting a lot of mileage out of this one.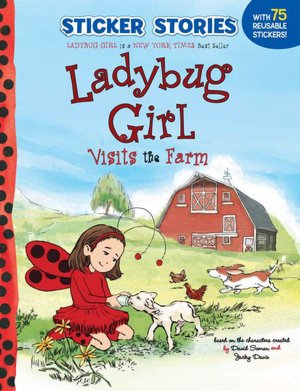 Ladybug Girl is another favorite around these parts, and this sticker book has a great selection of farm-themed stickers. This one is less reusable, as the stickers tend to rip when you pull them up, but as a redeeming quality it has a nice little story about the family's visit to the farm.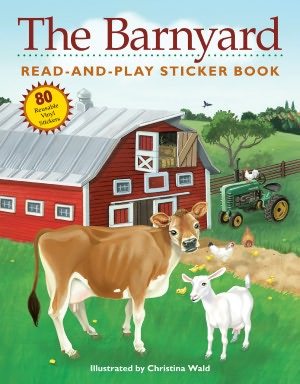 Since kids (or mine, anyway) can hardly get enough of farm animals, this is another one I picked up in our summer travels, and it has the best stickers I've seen. They're vinyl, so they feel more like Colorforms, and they're very easy to pull off the page and move around. There is also a lot of variety among the stickers, and the illustrations are high-quality. The book itself has a lot of text about what happens on a farm and what kinds of animals live there. It's a little dense for toddlers, maybe, but that does make for a multitasking toy -- more bang for your buck, and this would be great for up to age 5 or so.  This one will be coming on lots of trips with us.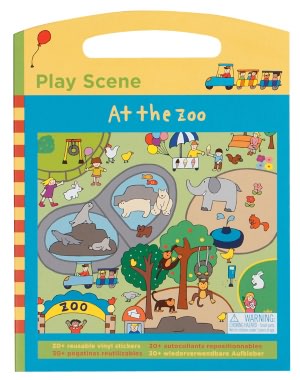 This one isn't really a book; it's a cardboard fold-out that opens up into a zoo scene, where you can place the stickers that come with it. These are vinyl like the barnyard ones, although they don't stick quite as well, especially after they've been moved a couple of times. The scene is also a little too small to accommodate all the stickers, and there's no text to read when the thrill of filling up the pages wears off. Nonetheless, this (and a similar ballet class-themed one) kept my kid occupied on more than one dining-out excursion, so I am calling it a success. 
{Photo credits: bn.com}