by Christina
When reader Sam asked for our help to make her son's birthday "cute" I had to jump. Theo is one of those boys who you want to put in your pocket so helping with his party is an absolute pleasure. The party is at a petting zoo so the theme is set. Here's what I've found to dress up a little barn and ensure a little 4 year-old style fun. First up, this great custom set to set the theme and colors in a sweet vintage vibe.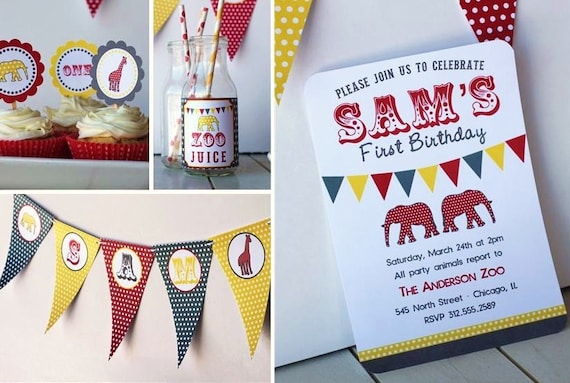 Next up, a little barn decor that screams "party." I'd make a balloon strand in the same three colors, yellow, red and navy and string it up, over a set of windows or if possible, near the table with the cupcakes.I'd also get a helium balloon for each of the kids chairs in the same colors. To add a little color in the air and then each child can take their balloon home.
And with this age you have to have fun and silly things.These animal hands are my favorite part of this party!
And how about one of these? Inflatable beach balls to send home with each kid.
And a box of animal crackers. And everyone goes home happy!
I hope this fits the bill and makes Theo's day.
(images via etsy, pinterest and amazon)